Shopping Cart
Your Cart is Empty
Thank you for your business!
You should be receiving an order confirmation from Paypal shortly.
Exit Shopping Cart
DATE POSTPONED UNTIL 2020
Cygnus Alpha Events has made the difficult decision to postpone Return To The Fantasy Factory.
The main reason is that we want to be able to offer an event that not only gives value for money but also deliver an event that is unique in its setting and what it offers.
By postponing the event, it will give us the opportunity to produce a better event with more guests and activities on the day.
We will be looking to rearrange the event for a Saturday in early 2020 and we will confirm this new date ASAP.
Ticket holders will be able to apply for a refund of their ticket and this will be refunded ASAP.
In order to apply for the refund, please email us on the following address and provide us with your ticket number. Our email address is:
However, for those ticket holders that decide not to apply for a refund and wish to attend the event on the new date, Cygnus Alpha Events will be sending you a 10x8 signed print from cast members that featured in Midwarp. These prints will be sent in early November.
We know how disappointed everyone must feel and we are sorry for any upset caused.
We ask that if you have any questions regarding this decision that you email Cygnus Alpha Events and we will endeavor to respond to them.
Thank you
Ian Kubiak
Cygnus Alpha Events
Return To The Fantasy Factory
To celebrate the Season 23 Blu Ray release of Doctor Who, Cygnus Alpha Events will be reuniting members of the cast and crew from the final story of The Trial Of A Timelord Season, "The Ultimate Foe" at the location used for the story, The Gladstone Pottery Museum, Stoke on Trent.
Ticket holders will receive one autograph from each guest attending on the day. There will be the opportunity to purchase more.
All guests will be taking part in an interview, where they will be sharing their memories of filming at the museum.
There will be a professional photo studio. This is where ticket holders can have their photo taken with the guests (additional charges apply).
Cygnus Alpha Events will be attempting to set a Guinness World Record for the most people dressed as the Sixth Doctor Who.
Colin Baker will be bringing along a certain coat to get the record going.
Everyone in costume, taking part in the attempt will receive a printed photo of the attempt as a memento.
Gladstone Pottery Museum, Uttoxeter Rd, Stoke-on-Trent ST3 1PQ.
The nearest train station is Stoke on Trent. Trains do not stop at Longton on a Sunday morning.
A taxi can be taken from Stoke on Trent station to the Museum. We advise you pre book a taxi.
Colin Baker
The Sixth Doctor
Dominic Glynn
Season 23 Composer
Michael Jayston
The Valeyard
Return to the Fantasy Factory Ticket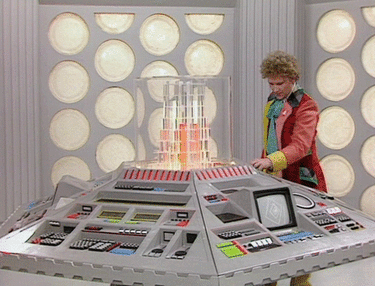 1 Autograph from each guest
Access to the Museum
Access to guest interview
Access to photo studio
Access to dealers area
Special mystery gift
You will receive a ticket confirmation email within 24 hours of purchase. Please print this email or have it ready to show when you arrive on a Smart Phone or Tablet. Tickets are non refundable. Autographs can only be claimed in person and not exchanged.
Due to the age of The Gladstone Pottery Museum, people with mobility difficulties may find it difficult to access the site. The room being used for the interview and autograph session can only be accessed by using two flights of stairs. If you feel that you will need assistance or will not be able to manage the stairs, please email us.
Cygnus Alpha Events will be raising money for Parkinson's UK at this event.
/